AR GLASS FIBRE MAT
HUIERJIE AR GLASSFIBRE MAT is an engineered AR-stem designed for use in the reinforcement of very thin layer (5-20 mm)
AR GLASS FIBRE MESH
HUIERJIE AR GLASSFIBRE MESH is used by Manual laying or Mechanical molding to reinforce the areas which need mechanical strength to prevent crack.
Application:
HUIERJIE AR GLASSFIBRE MAT is available in a range of nominal weight: standard is 150g/M2. It is produced by chopping Huierjie AR-Roving into 20-50mm strands and forming into a mat with a suitable binder. The mat has an open construction to permit penetration by cement mortar. The engineered binder, which dissolves with water further, assists incorporation into a cement matrix.
HUIERJIE AR GLASSFIBRE MAT may be used as a positioned reinforcement flooring systems.

Packaging & Storage:
MAT Packing details: 100M2 /Roll /ctn,16ctns/pallet,20pallets/1*20'FCL. 32000M2 . MESH Packing details: 50M2 /Roll, 36rolls/pallet, 20pallets/1*20'FCL. 36000M2.
Huierjie AR Glassfibre mat & mesh pallet shall be stored dry in original packaging and advisable to stack in one layer, at a temperature between 15℃- 35℃ & relative humidity between 35%- 65%. If stored below 15℃, it is advisable to hold in workshop for 24 hours to prevent condensation before use.
Note:
Huierjie AR Glassfibre mesh are manufactured in compliance with EN15422:2008, BSEN13496:2002 and ETAG 004.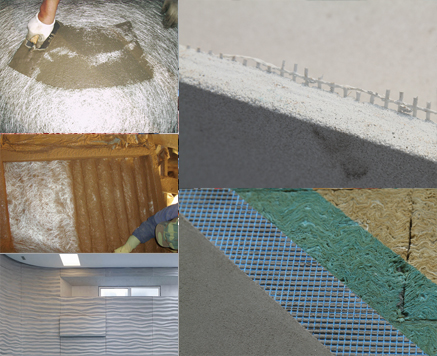 Mat Technical Data: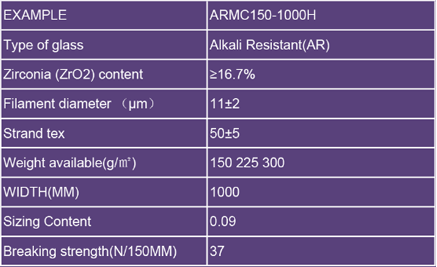 Mesh Technical Data: